What's new for the Mazda 3 – 2022
The Mazda 3 – 2022 is a compact car that offers a stylish design, engaging driving dynamics, and a range of features. Here's some information about the Mazda 3 – 2022:
Body Styles: The Mazda 3 – 2022 is available in two body styles: a sedan and a hatchback.
Engine Options: It typically comes with a 2.5-liter four-cylinder engine, producing around 186 horsepower. However, there is also a high-performance Mazda 3 Turbo variant available with a turbocharged 2.5-liter four-cylinder engine, generating up to 250 horsepower.
Transmission: The standard transmission is a 6-speed automatic, although a 6-speed manual is available for enthusiasts on select trims.
Fuel Efficiency: The Mazda 3 is known for its good fuel economy, especially with the non-turbo engine. It typically achieves around 28-31 mpg in the city and 36-40 mpg on the highway, depending on the configuration.
Interior: The interior of the Mazda 3 is well-designed with high-quality materials. It features an intuitive infotainment system, a sleek dashboard, and comfortable seats.
Technology: The 2022 Mazda 3 comes with a range of technology features, including an 8.8-inch touchscreen infotainment system, Apple CarPlay, Android Auto, and advanced safety features such as adaptive cruise control and lane-keeping assist.
AWD Option: All-wheel drive (AWD) is available for added traction and stability, especially in adverse weather conditions.
Trim Levels: The Mazda 3 typically offers several trim levels, including the base model, Select, Preferred, and Premium. The Mazda 3 Turbo variant comes in its own higher-trim configuration.
Price: The pricing for the Mazda 3 – 2022 varies depending on the trim level, options, and location. It can range from the mid-$20,000s for the base model to the mid-$30,000s for the fully-loaded, turbocharged variants.
Reviews: It's always a good idea to read reviews and test drive the Mazda 3 to see how it fits your specific needs and preferences.
Please note that specific details and availability may vary by location and time, so it's recommended to visit your local Mazda dealership or the official Mazda website for the most up-to-date information on the Mazda 3 – 2022.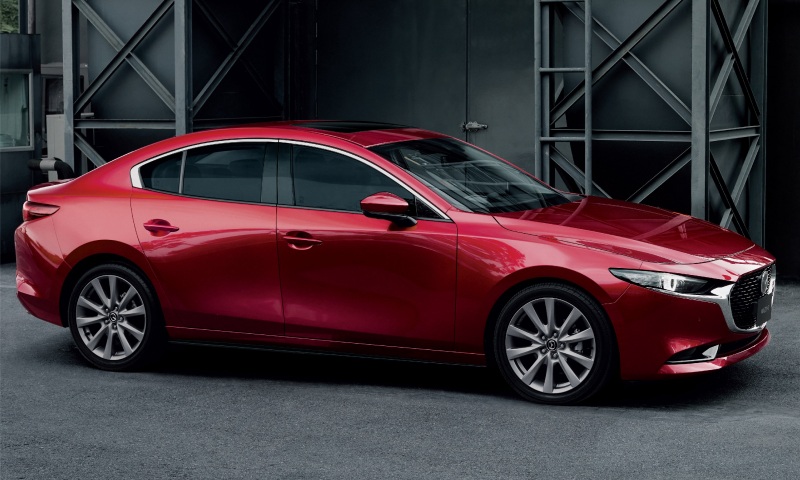 Models of Mazda 3
Mazda 3-2019 – 2020 – 2021 – 2022 – 2023
News